Sadly, Pulse Europe 2022 has concluded, but that doesn't mean we can't reminisce on our and your favorite moments. Take a look at some of the special shoutouts on social media from this year's exciting event.
1. Marija Skobe-Pilley, Customer Success Leader EMEA, ClickUp
2. Danielle Auerbach, RVP of Customer Success, Wunderkind
3. Anita Beck, Senior Manager, Customer Success Operations at LeanIX
4. Paul Lucherini, Consultant and Coach
5. Success in Black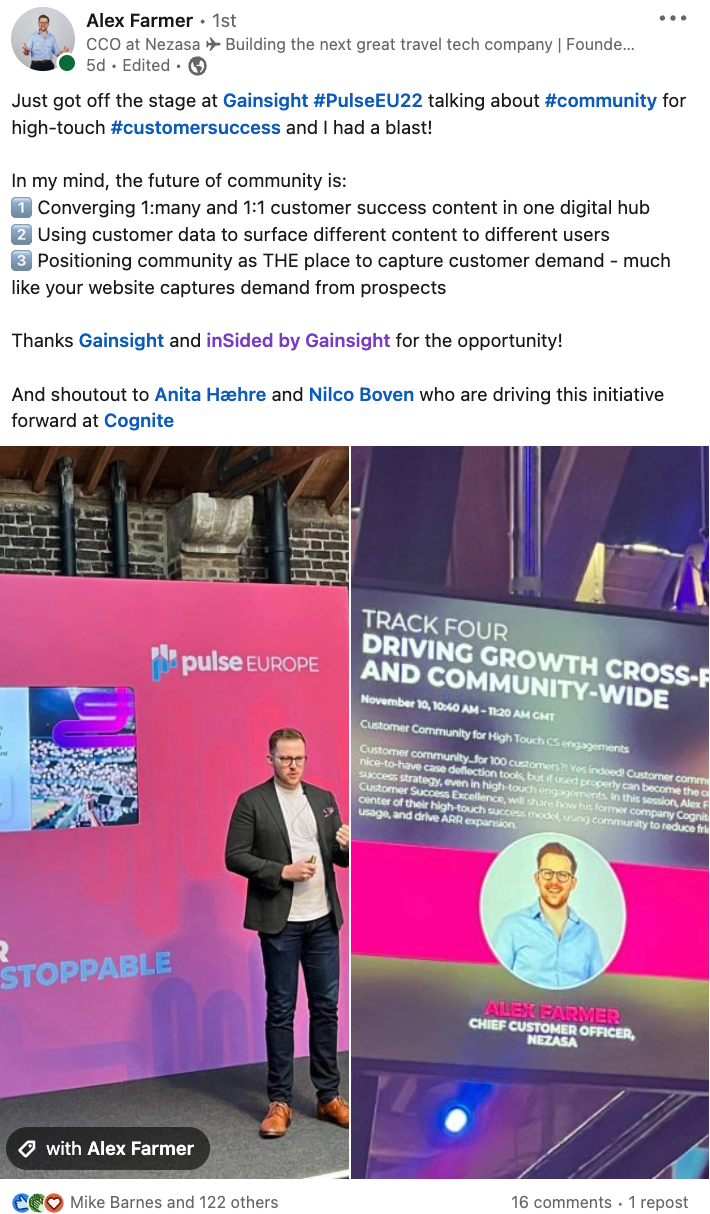 7. Jillian Bejtlich, Director of Community at Zapier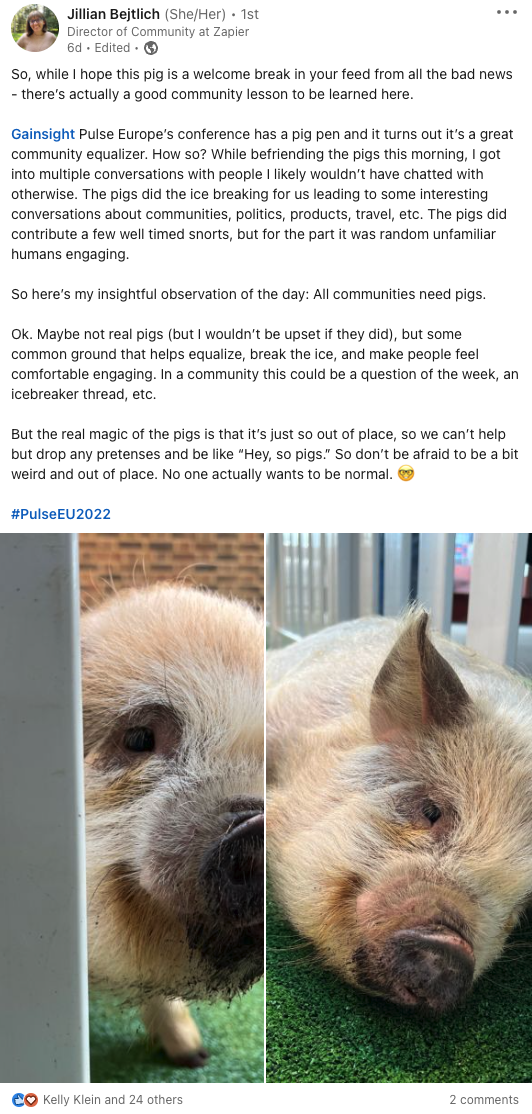 8. Hadley O'Dwyer, Director of Customer Operations at Mews
Didn't get to attend this year's event? No sweat. Visit our Pulse library to access all of our sessions. And stay tuned for more information on next year's Pulse conferences. Coming soon!